sorry for double posts becuz files were not displaying before
coderPR v 8.6 [depositfiles link]::::
download here=
http://depositfiles.com/files/yj495m9q3
File Name coderpr086.zip
File Type ZIP
Developer Murderface
Operating System PSP
File Size 0.14 MB File Description
0.8.6 update
- Split into 2 versions, a phat psp version, and a slim psp version. The increased cheat allowance made in the last version was causing massive bugs to phat psp users, and occasional problems for slim users as well. Both
versions have been set to lower capacities so the plugin can run error free
- Kill coderpr now fully shuts down coderpr once you have left it's menu, now uses a proper shutdown which frees up some memory.
- Usb mode had slight bugfix, 1 module seemed to be loading incorrectly.
- Default Screenshot key combo restored to DOWN + Square for your help: ----------------------------
1)To find your codes and database go to your MS ROOT (look above if you don't know) and open your CoderPR folder.
2)Inside you will see a folder called 'Cheats' open that up. Once that is opened you will see a lot of text documents called different things such as
NPUG-22850.txt, UCUS-98633.txt, ULJM-05262.txt
these are for other games, its okay if you delete them. The correct one you need for Socom FTB2 is called 'UCUS-98645'
3)If you dont have one called UCUS-98645 make a new text document and rename it to the name mentioned before. Or drag and drop and existing one into there.
4)Open up the file called UCUS-98645 and you'll see codes. To edit your database you are able to rename a code, add, delete or change the order. Just copy and paste codes in different areas or copy a and paste a code from this site and paste it unto your database.
*Note I don't recommend using codes that came with the cheat device they may be out outdated*
PSP HOMEBREW:Music Downloader v1.0 [depositfiles]:::
it's zipped OK. DEPOSITFILES=
http://depositfiles.com/files/5tbziv83j
Filename musdlv1.0.ZIP
Categories PSP, Homebrew Applications
Tags PSP FILE DESCRIPTION:: You love music right? You also love your CFW PSP right? Well today we are proud to present you with the PSP homebrew called Music Downloader. PSP Music Downloader is now available thanks to PSP devellper Jorge_97. The Music Download app will allow users to directly download music right to your PSP. In order to use the Music Downloader you need to have a WiFi connection. The app will also keep a download history for you.
"Note: Downloads are stored in the MUSIC folder located in the root of your PSP memory stick.Controls:Menu:Digital Pad: Move between options.X: Select.Or: Go back."
Source
android shell for psp [fileswap]::::
DOWNLOAD HERE FROM FILESWAP
or fetched link:
DOWNLOAD FROM HERE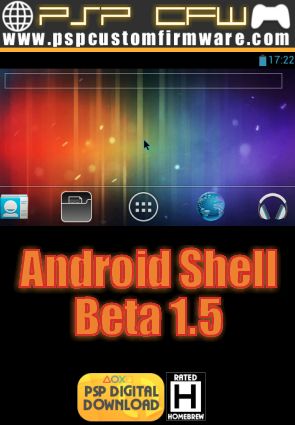 Rating: 4.59/5.00 File Name andshel12.zip
File Type ZIP
Developer Unknown
Operating System PSP
File Size 1.20 MB File Description
Do you have a PSP? Are you a big fan of Android and its look and feel. If this sounds like you then PSP developer psgarsenal has the goods for you with his Android Shell which is now at version 1.2. psgarsenal released the following statement about the Android Shell for your PSPboot
three offices
google widget functional (100%)
4 interchangeable wallpapers wallpaper from the menu
A system that detects programs for shell apps live
A file explorer
The internet application
The menu of notification
Help Menu
More options in the parameters
Help menus"
emulator: psp yabasic v1.0a:::
link:
http://depositfiles.com/files/ksmpxelg2
File Name pspyabasic_v10a.zip
File Type ZIP
Developer Jim Shaw
Operating System Unknown
File Size 0.29 MB
Created 01/17/2006 for your help: file description: put the correct folder(s) in the PSP/GAME folder on the memory stick.
Put the yabasic folder in the PSP folder on the memory stick.
What's working?
Pretty much everything except below!
What isn't working?
It runs about 80% of the speed of the PSP.
The console output window doesn't work.
No text input is working.
Slight memory leaks.
The beep doesn't work.
Things to note:
It slaps the PSP into 333MHz mode while the interpreter is running, and back into 222MHz mode at exit.
Press both shoulder buttons together to exit the interpreter

EMULATOR: daedalus X64 R7777::::
click the soiler for link:
File Name daedr777.zip
File Type ZIP
Developer Unknown
Operating System PSP
File Size 0.80 MB Rating: 4.27/5.00 for your help: File Description
After a short break we have a new update to everyone's favorite Nintendo Emulator. DaedalusX64 r777 is now available for download. This update of DaedalusX64 includes more games such as Toy Story 2, Flying Dragon and more. The developers note that some of the newly added games do have some bugs but stay tuned as fixes should be coming in.
Now this emulator plays a heck of a lot of games and a big number are playable with some even at full speed, some will be slow also, but try as many as you can LINK TO DOWNLOAD:
http://depositfiles.com/files/iv2lgd66b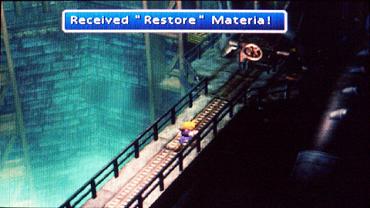 screenshots: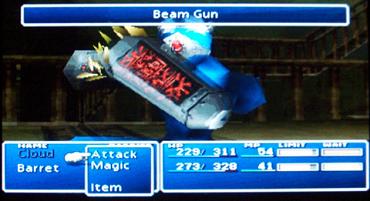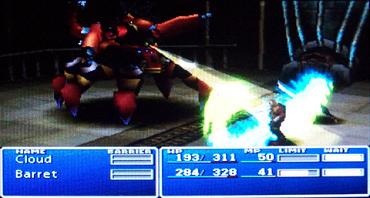 Filename ps1p_alpha1.zip
Date Posted Nov 25, 2006
Categories PlayStation One, PSP
Tags PSP FOR YOUR HELP: HERES FILE DESCRIPTION: The wait is worth it. I'm releasing a version that will run anything. ISO, BIN, Z and ZNX.
The rest you know. scph1001.bin and images in the __SCE__ps1p directory.
This version has some compatibility problems which I plan to fix soon, for example the FF7 intro movie doesn't run. You can play the game though, just get past the intro using a standard PC emulator (PCSX, ePSXe, ...) and copy over the memory card file ( mcd001.mcr or mcd002.mcr).
Use L+R+ up/down to tweak the CPU timing.
I think L2 and R2 aren't working at the moment too.
--A.C.
P.S.: to make things clear. This emulator has nothing to do with PCSX, psx4all or any other emulator already released. The only thing I did was use for the game selection screen, the same font code that psx4all uses--it's from some GP2X demo/app. SURE I'LL HELPED YA! THANKS,
bright3.prx v0.02 [6.00 to 6.60 support]:::
its very useful plugin download here:
http://www.fileswap.com/dl/C3byM438RK/
Brightness v1.5::::
Defaut buttons sequence: * Key = LTRIGGER + RTRIGGER * Change UP with step 1 = Key + UP * Change DOWN with step 1 = Key + DOWN * Change UP with step 10 = Key + RIGHT * Change DOWN with step 10 = Key + LEFT The values can be changed via "brightness.ini". Changelog v1.1: [+]Fix small bug on LockControls field. [+]Add show brightness display on startup. v1.0: [+]First release.
http://www.fileswap.com/dl/oYxlJPLTaQ/
psp brightness contoller.
BrightnessFree v0.3-:::
( For the 1000, 2000, 3000)
http://www.fileswap.com/dl/ug3VXT3hQF/
Calculator for PSP V1.5-:::
http://www.fileswap.com/dl/hNB1KauJvt/
PSP CALCULATOR
SURE U LIKE IT
PSP MINIS: STAND O FOOD.cso:::
download here:
stand o food.cso
click the spoiler for screenshots and description:
Publisher: G5 Entertainment
Developers: G5 Entertainment, Shape Games Release Date: December 10, thanks, for downloading.
PSP MINIS: Dracula Undead Awakening.cso:::
DOWNLOAD HERE
Genre: Shooter
Publisher: Chillingo
Developers: MoreGames Entertainment, Abstraction Games Release Date: January 28, 2010 CLICK SPOILER FOR screenshots:
In addition to the intense main game mode, there are a variety of modes in the game ensuring loads of replayability. Do you like an endless supply of ammo with a similarly non-stop stream of attackers coming at you? How about a scarier mode where you have one weapon and no pick-ups where it's you versus increasing numbers of undead enemies with no respite? Or maybe you prefer to role-play and control the development of your vampire hunter's powerful new skills and abilities. Whatever your approach to the gameplay, there is only one rule: survive!
PSP Homebrew: XPLORA v1.8 [fileswap]:::
one of my favourite and usefull homebrew:
download XPLORA V1.8
screenshots:
PSP Developer ne0h has released an update to Xplora, a PSP file management utility. This updated release now has an option to sort homebrew games and application on the memory stick. Also a complete text editor and support for OGG Vorbis audio. Changelog:
* Now at startup the CPU clock is setted to 222Mhz ( 333 is no longer needed )
* Improved the "Zip manager" that have some bugs in the previous release
* Added automatic management in the messagebox
* Added new GUI elements to the main windows manager
* Added two progressbar while copying\moving folders
* Improved the "Umd Dumper" with a new interface and some improved functions
* Added "DAX" support to the "Umd Dumper"
* Added a new dynamic mouse
( Hold [] and move the analog to scroll list)
* Improved some functions for copying
* Added some info in the main System Info window
* Fixed the bootstrap module that have some problems in the previous release
* Improved the global memory usage
* Improved the main file manager
* Added a history feature in the file manager
* Added a simple utility that can dump the entire NAND on the MS
* Improved the management of some threads and tasks
* Improved the visualization in the system tray
* Improved the "Homebrew Sorter" that now shows the icons and the real names of
homebrews, ISO's and CSO's
* Improved the GUI of the "Music Player"
* Added ".ogg" support in the "Music Player"
* Improved the library used to get the Mp3 files infos with some new functions
* Improved the Mp3 Player that now use Media Engine to decode audio
* Now during the Music Player the main CPU clock is setted to minimum values
* Now you can listen to music while using the "Text Editor"
* Added fadeout effetc to the Mp3 Player
* Now when the screen is disabled doesn't go to standby
* Added scree fadeout in the Music Player
* Now if the headphone is removed while playing some music, music are automatically paused
* Now you can have a image for background in the main File Manager
( "background.png" in "data" foldef)
* Completely rewrited the Text Editor,
that shows a lot of problems of memory
management and rendering speed
* Fixed some bugs in the loading function of the OSK
* Note: The Text editor is not 100% completed now, so can have some bugs, sorry!
* Improved the PMF Player, that now doesn't need to be rebooted
* Now while viewing some movies you can force stop it with "HOME" button
* Added a cfw check to enable run only on 4.01 and highter cfw
( Is recommended to update to the last cfw ( 5.00 M33-4 ) for a better compatibility )
XMB Item Hider v1.1.zip [fileswap]:::
download both xmb item hider and its plugin scr ok:
xmb item hider download
---- and ----
download scr
Here's a new app from coder Frostegater - XMB Item Hider, as the name suggest, this handy homebrew plugin allows you to hide some icons of your XMB.
Changelog:
--Added hide UMD Update Icon (non PSPgo).
--Added 5.00/5.02/5.03/5.50 compatibility.
--Added hide GO!Messenger icon (5.xx).
--Added "[Global]" category: USE_PLUGIN, HIDE_ALL, HIDE_ALL_SETTINGS, HIDE_ALL_EXTRAS, HIDE_ALL_GAME, HIDE_ALL_NETWORK, HIDE_ALL_PSN.
Developer's note:
Plugin that allows to hide some icons in the XMB ™. Icons "Memory Stick ™", "Memory System", "Resume Game" and "Management preserved. Data" can not be hiding. If you prefer, you can continue to develop plug-in.
Plugin support:
---5.00/5.02/5.03/5.50/6.20/6.35/6.36/6.37/6.38/6.39/6.60
Just a little note from the dev, the plugin will not work properly with the XMB Control (xmbctrl) installed.
BlinkLED v1.1:::
BlinkLED v1.1 download:
http://www.fileswap.com/dl/m6QOn2ZSO/
blinkLED V1.1
crystal defender.iso [pspminis]:::
http://www.fileswap.com/dl/Kt36wlpVnN
ok download it...
psx to psp converter [fileswap]:::
u can convert psx to psp games heres the link
http://www.fileswap.com/dl/MPnDPCo4kx/
ncsx2:::
its ps2 game emulator for pc link
ps2 emulator 9th skys
jetpack joyride 18 mb iso [fileswap]:::
psp friendly link
http://www.fileswap.com/dl/yLyvNkKNij/